Anyone, 6 months of age and older, is eligible to receive the COVID-19 vaccine. Find your nearest vaccination location at vaccines.gov.
Find Information on the Kindergarten Individual Development Survey (KIDS)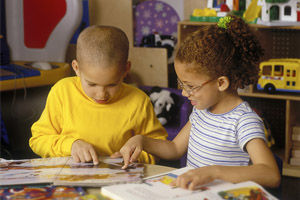 KIDS is a research-based observational assessment tool for teachers to document and reflect on the learning, development, and readiness of all children in kindergarten. KIDS aligns with the Illinois Early Learning and Development Standards.
Provided by
Board of Education