Anyone, 6 months of age and older, is eligible to receive the COVID-19 vaccine. Find your nearest vaccination location at vaccines.gov.
Financial Credit Charge Information
All financial institutions doing business in Illinois are prohibited from discriminating in the granting of commercial or personal loans, and credit cards.  The Illinois Department of Human Rights can investigate charges of Financial Credit discrimination filed against any bank, credit union, insurance company, mortgage banking company or savings and loan association.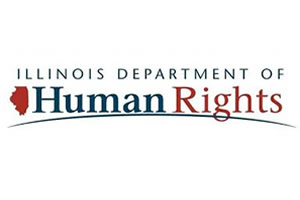 Provided by
Department of Human Rights