Anyone, 6 months of age and older, is eligible to receive the COVID-19 vaccine. Find your nearest vaccination location at vaccines.gov.
Find Early Childhood Programs & Resources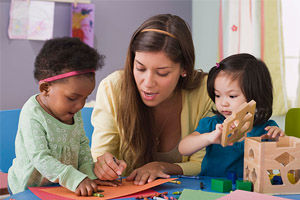 Learn more about the Birth through Third Grade Continuity Project, the Prevention Initiative, Preschool For All, the Preschool Expansion Model, Kindergarten, Early Childhood Special Education, and resources for Preschool English Language Learners.
Provided by
Board of Education