Anyone, 6 months of age and older, is eligible to receive the COVID-19 vaccine. Find your nearest vaccination location at vaccines.gov.
Certificate of Free Sale
IDPH issues Certificates of Free Sale to Illinois Food and Dairy Manufacturers, Processors, Warehousers and Packers and other facilities which the Division of Food, Drugs and Dairies inspects, permits or surveys.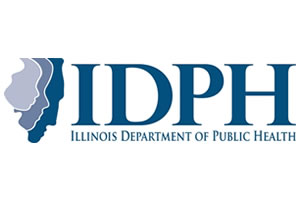 Provided by
Public Health, Department of