Anyone, 6 months of age and older, is eligible to receive the COVID-19 vaccine. Find your nearest vaccination location at vaccines.gov.
Assisted Living and Shared Housing
The Division of Assisted Living is responsible for all state licensure and survey processes for Assisted Living and Shared Housing establishments. Regulations were adopted in December of 2001 and IDPH began licensing establishments in July of 2002. The Office is located in the Springfield Central Office. The division is comprised of a Division Chief, Health Facilities Nurse Surveyors, and administrative support staff. Life Safety Code/physical plant surveys for these establishments are performed by the IDPH's Design and Construction Section prior to licensure. All establishments are required to submit an annual renewal application with the applicable licensure fee.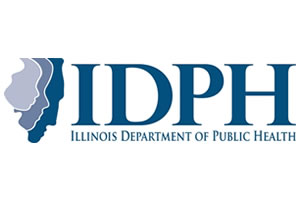 Provided by
Public Health, Department of